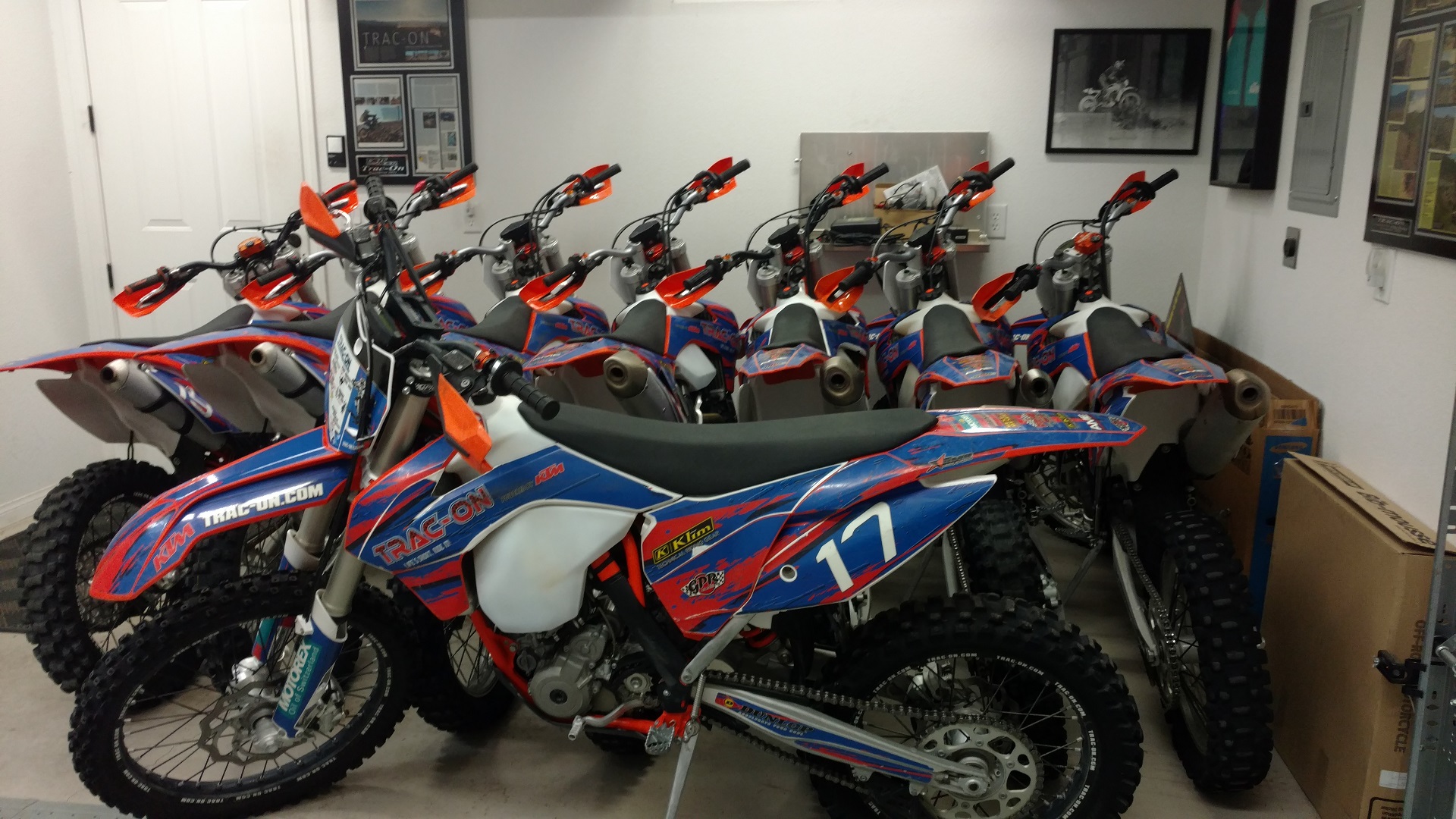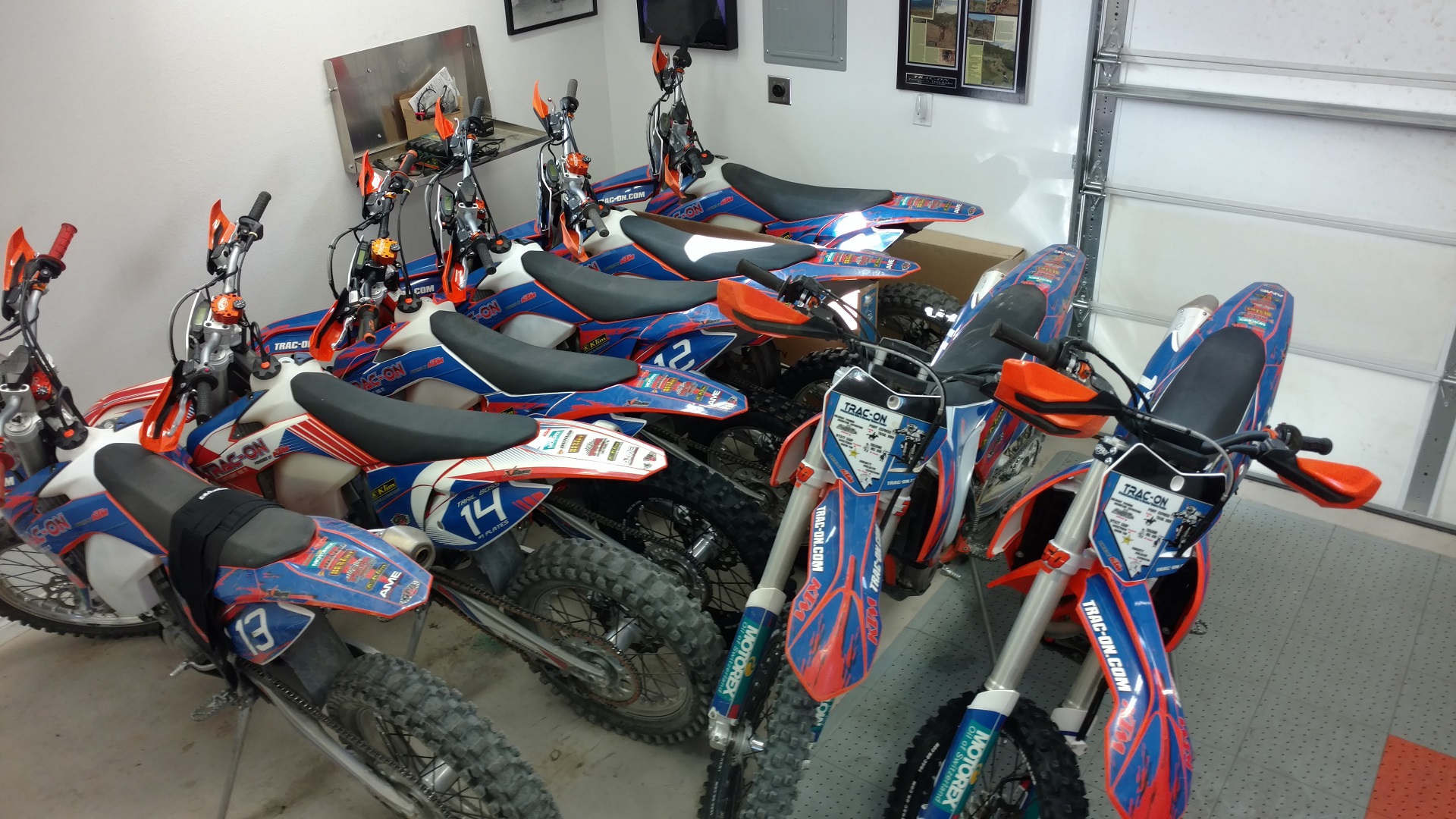 Trac-On offers top of the line late model year KTM off-road motorcycles equipped specifically for making your ride the best that it can be in the Nevada desert. Trac-On is setting a new standard for the motorcycle rental industry. Trac-On dirt bike rentals have been professionally prepared to deliver a premium experience on your ride with us. All of our motorcycles are outfitted with top notch off-road accessories so that your ride with us is safe and memorable.
Recent model year KTM 200 & 300 TPI (2 Strk) XC-W and 350 XC-W (4 Strk) fully prepped with GPR Stabilizers, fresh tires, additional bolt on accessories (e.g. handguards etc.) and a service tech.  Trac-On, Powered by KTM, is setting a new standard for the rental bike program.
*NOTE – The KTM 200 XC-W is lowered 2″ and is equipped with electric start.  This is perfect for smaller women and teen age riders*
A motorcycle rental from us will come outfitted with:
GPR steering stabilizers
Dunlop tires (MX 52)
Foam tire inserts (airless tubes that improve handling characteristics and alleviates flats on the trail)
Hand guards
Skid plates
Radiator guards
Rear disc brake deflectors
Custom Trac-On graphic kit
**All Trac-On bikes are professionally prepared before each ride**
Trac-On motorcycle rentals are for Trac-On events or tours only.
Please call for availability at 702-232-6680.